NC No.75FO FO-Maxfilter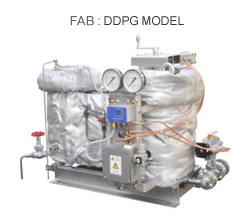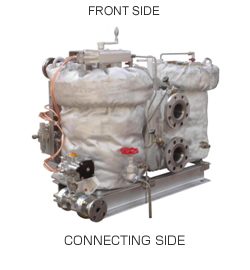 F.O. 2ND & 3RD BACK-WASHING FILTER for M/E & G/E

Nominal 10μ to Abs. 50 μ

0.01MPa at VISCOSITY : 20 cSt

JIS 16K RF
With STEAM HEATING UNIT and INSULATION
1. MODEL : FA SERIES FM SERIES dimension is same FA SERIES.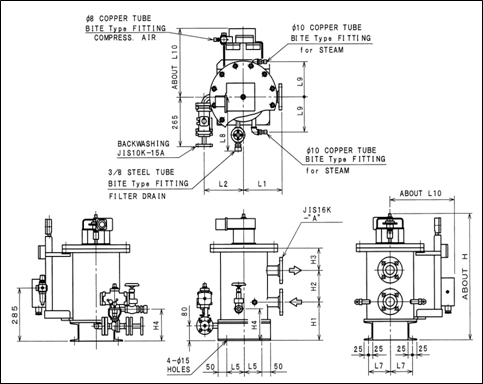 2.MODEL:FAB SERIES Automatic Back-washing filter with manual by-pass filter FMB SERIES dimension is same FAB SERIES.
NC No.75FO CONNECTION DIAGRAM of FAB SERIES
FA SERIES CONNECTION DIAGRAM is same FAB SERIES.

NC No.92 EMERGENCY SHUT-OFF VALVES & AIR RESERVOIR
EMERGENCY SHUT-OFF VALVES

Marine use on tanks containing oil fuel, lub. Oil and other flammable oil which are required to have valves closed from safe positions outside the space concerned.

Operates certainly.Compact and light weight.
MODEL : ESG GLOVE TYPE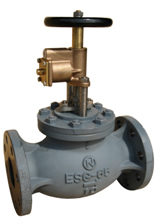 MODEL : ESA ANGLE TYPE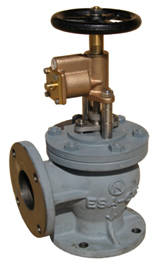 AIR RESERVOIR ESD TYPE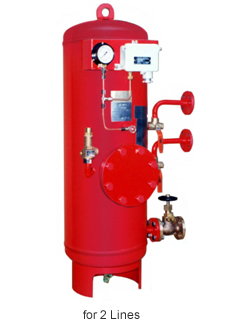 40, 60, 100, 120 L
CONTROL DEVICE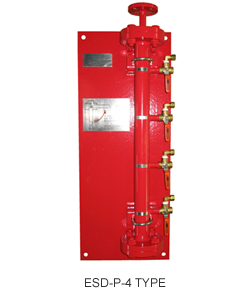 ESD-P-2 :For 2 Lines
ESD-P-3 :For 3 Lines
ESD-P-4 :For 4 Lines
OPERATING DIAGRAM EXSAMPLE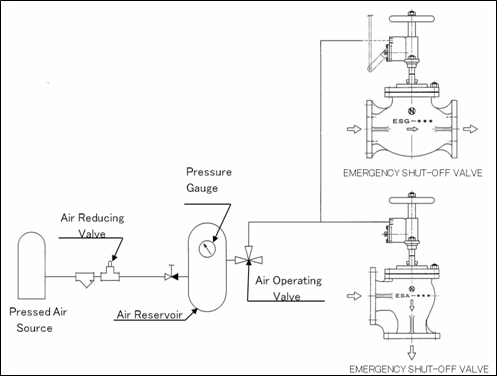 NC No.84 AUTO DEGAS FLOAT VALVE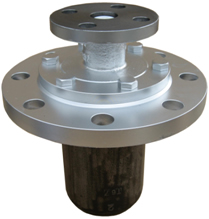 Fuel oil vapor venting valve for pressurized fuel oil system.

Keeps fuel system vapor free without causing pressure fluctuations in the piping system at venting, and unaffected by pitch and rolling.
Available in various suitable for a fuel system fitted with separation tank or return pipe. The construction is rugged and simple parts which are consist of a PTFE seat,a stainless needle valve and a float.

FCD400

JIS 10K-125A
JIS 10K-25A

The Venting valve comprises buoyance and gravity of a float combined with a needle valve and the valve installed in the highest point in a closed loop fuel recirculation system to be kept in pipe at 0.9MPa pressure.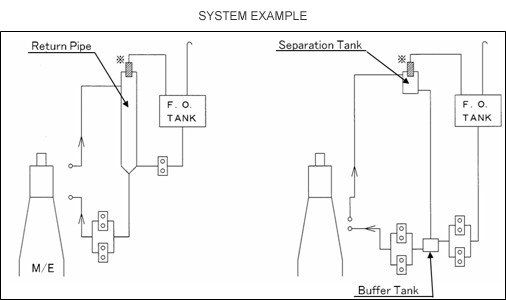 NC No.38B FLOAT CHECK VALVE FOR F.O. OVER FLOW PIPE

Preventing of back flow for 0ver flow piping.

Ball float type.Fitting of vertical piping.
CASE 1 Engine room over flow piping from double bottom
FCV-N-50 to 150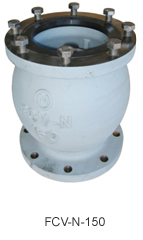 FCV-200 to 300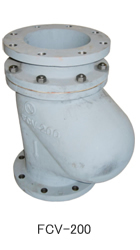 CASE2 Container ship over flow system ( for damage stability )